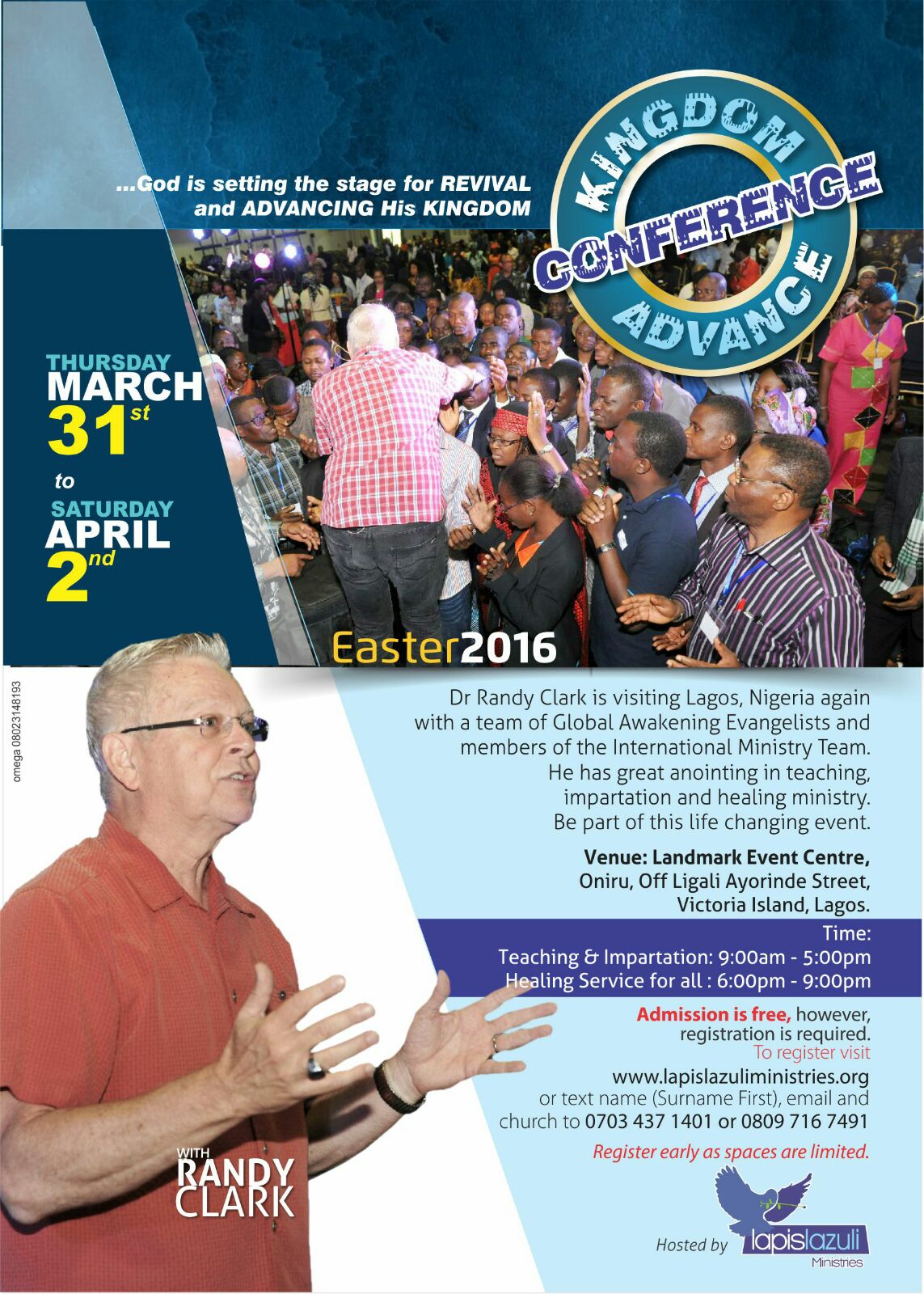 Lapis Lazuli Ministries invite you to our three day Kingdom Advance conference to be taught, equipped, empowered and further released into the lost inheritance of the Healing and Prophetic ministry.

Our main Speaker, Dr Randy Clark, the President and Founder of Global Awakening has been used mightily by the Lord in this nation since 2014, to enable people from all different backgrounds, occupations and denominations step into supernatural dimensions of healing, deliverance and Holy Spirit empowered ministry. Many people have been healed in the past two years, Kingdom fullness rediscovered and destinies entered into.
Randy Clark will be joined by a host of other ministers, including Bill Johnson, Tom Jones, Paul Martini and Blaine Cook, during his time in the country.
Hoping to see you at this great event.